Roofing plays a pivotal role in protecting our homes and adding a dash of style to our abodes. Among the myriad types of roofing materials available on the market, terracotta roof tiles stand out for their aesthetics and long-lasting quality. In this article, we'll explore terracotta roofing, exploring its lifespan quality and comparing it with other popular roofing alternatives.
What are Terracotta Roof Tiles? Clay Roof tiles
Terracotta roof tiles are traditional roofing materials; terracotta is made from clay. The term 'terracotta' originates from the Italian words "terra" and "cotta" meaning baked earth. This roofing material has been used for thousands of years and is known for its distinctive reddish-brown color, giving homes a classic Mediterranean look.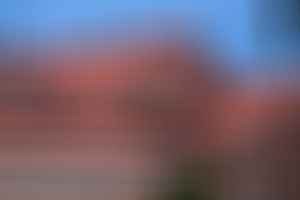 Lifespan of a Terracotta tile Roof
A common question among homeowners is how long a roofing product will last. In the case of the terracotta roof tile, the lifespan of a terracotta roof is notably impressive.
Longevity: Terracotta roofs have a long lifespan. Properly installed and maintained, a terracotta roof's life expectancy can range from 50 to 100 years or even more. This makes them one of the longest-lasting roofing materials on the market.
Durability: The quality of a terracotta tile is unparalleled. These tiles resist harsh weather, heavy rainfall, snow, or scorching sun. Their natural composition allows them to withstand environmental stresses, ensuring they last for decades, and with proper maintenance they can perform better than expected.
Aesthetic Appeal: Terracotta tiles enhance the visual appeal of any building. Their rich, warm colors and timeless design options can complement various architectural styles, adding a touch of elegance and charm to homes or structures.
How Long do Terracotta Roofs Last
While terracotta is known for longevity, several factors can affect how long a terracotta tile roof can last.
Quality of Installation: The lifespan of terracotta is significantly impacted by how well the tiles are installed. Proper installation ensures the tiles are aligned correctly, preventing water seepage and damage.

Maintenance: Like all roofing systems, terracotta roofs require periodic maintenance. Cleaning and replacing damaged tiles can considerably extend terracotta roof tiles' life expectancy.

External Factors: Regions with frequent hailstorms or heavy rainfall might have a reduced lifespan for terracotta roofs. However, even in these conditions, they tend to outlast many other roofing systems.
Which Roofing Material Lasts the Longest? A Comparison
When determining which roof type is best, comparing the expectancy of terracotta roof tiles with other alternatives is essential.
Concrete Roof Tile vs Terracotta Roof Tiles: Concrete tiles, another popular choice for roofing, have a lifespan comparable to terracotta. However, while concrete might be more resistant to impact, terracotta offers better thermal properties, keeping homes cooler in the summer.

Traditional Roofing: Traditional roofing materials like asphalt shingles might not boast the long-lasting roofing quality that terracotta or concrete tiles offer. They typically last between 20 to 30 years, significantly shorter than the long lifespan of terracotta
Roof Last: Making an Informed Decision
The world of roofing is vast, with numerous roofing systems available to homeowners. While terracotta roofs offer a blend of aesthetic appeal and longevity, it's essential to consider factors like your local climate, budget, and personal aesthetic preferences.
To ensure a quality roof that stands the test of time, always consult with roofing professionals who can guide you through the pros and cons of each roofing material. Whether you settle for terracotta or explore other roofing materials on the market, understanding each type's strengths and weaknesses will lead you to make a well-informed choice for your home.
In conclusion, while there are many types of roofing alternatives out there, terracotta remains a classic and durable choice. Its rich history and impressive longevity make it a preferred choice for many homeowners worldwide. Whether building a new home or replacing an old roof, terracotta promises style and substance.