Choosing the right type of roofing material for your home or business is a critical decision. The right roof can provide protection, increase the value of your property, and enhance its aesthetic appeal. But how can you decide which roof lasts the longest? Let's dive into this important topic.
Understanding the Lifespan of Different Roofing Materials
The longevity of a roof depends largely on the materials used. So, when considering the lifespan of your roof, it's essential to understand what your roof is made of. Here, we'll explore some of the most popular types of roofing materials and their expected longevity.
Asphalt roofing is a popular type of roofing, largely due to its cost-effectiveness and easy installation. These roofs are made from alternating layers of roofing felt and asphalt. While not the longest-lasting option, a quality asphalt roof can be expected to last between 15 and 20 years.
You can learn more about Asphalt Roof's Lifespan here. 
It's essential to note that homeowners can take specific steps to prolong the lifespan of their wood shingle roofs. Regular cleaning and maintenance, including removing debris, leaves, and branches, can help prevent the accumulation of moisture, which can lead to rot. Additionally, treating the wood shingles with fire-retardant chemicals can help reduce the risk of fire damage.
With proper maintenance, wood shingle roofs can last 25 to 30 years. However, they are susceptible to fire, insects, and rot, which can shorten their lifespan.
Metal roofs have become increasingly popular in recent years, not just for their durability but also for their sustainability. They are 100% recyclable, which means they don't contribute to the landfill waste. Additionally, metal roofs are excellent at reflecting the sun's rays, which helps keep the house cooler and reduces energy consumption during the summer months. .
 Metal roofs are resistant to many elements that typically cause wear on other materials, and they can last 40 to 70 years, depending on the specific metal used and maintenance practices.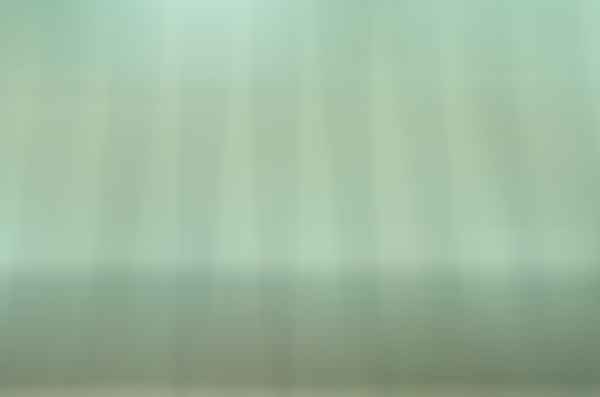 A slate roof is a high-end, durable option that provides a classic and attractive look. Slate is a natural stone product, making it one of the most durable materials available. When installing a slate roof, you're not just investing in a new roof; you're investing in a roof that can last over 100 years with proper care.
Tile roofs, often made from clay or concrete tiles, offer a distinctive look, especially for homes with a Spanish or Mediterranean design. These roofs are incredibly durable, with a lifespan that can exceed 50 years for concrete tiles and up to 100 years for clay tiles.
Membrane and Rolled Roofing
Membrane and rolled roofing are two popular options for covering flat or low-slope roofs. Membrane roofing typically consists of a synthetic material, such as EPDM (ethylene propylene diene monomer) or TPO (thermoplastic polyolefin), which is applied in large sheets and sealed together to create a watertight barrier. This type of roofing is known for its durability, resistance to UV rays, and ease of installation. They can last 20 to 35 years, depending on the material and installation quality.
Factors Influencing the Lifespan of Any Roof
While the type of roofing material is a significant factor, it's not the only one to consider when thinking about how long your roof will last.
Even the longest-lasting roofing won't perform well if it's not installed correctly. Professional installation is crucial to ensure that your roof can withstand the elements and last as long as possible.
Regular maintenance is key to maximizing the lifespan of any roof. This includes routine inspections, timely repairs, and cleaning.
The weather conditions in your area play a significant role in the longevity of your roof. For instance, areas with extreme heat, cold, or frequent storms can cause more wear and tear on your roof, reducing its lifespan.
What a New Roof Will Cost
The cost of roof replacement can vary significantly based on the type of material used and the complexity of the installation. Asphalt roofing tends to be the most affordable option, while materials like slate and copper are on the higher end of the price spectrum. However, remember that more durable materials, while more expensive initially, may provide better value in the long run due to their extended lifespan.
Choosing the Right Roofing Material
Choosing the right roofing material for your property involves weighing various factors. These include the longevity of the material, its resistance to the local climate, the architectural style of your property, and, of course, your budget.
If longevity is your top priority, materials like slate, metal, and tile are fantastic options. Slate, for instance, boasts the longest lifespan, with some roofs lasting up to 150 years with proper maintenance. Metal and tile roofs also offer impressive durability, with lifespans often exceeding 50 years.
However, if budget constraints are a significant consideration, asphalt roofing can be a great choice. It offers a balance between cost and durability, and it's suitable for a wide range of architectural styles.
For those who prefer a more natural look, wood shingles can provide an appealing rustic aesthetic. However, they do require more maintenance than other materials, and their lifespan is relatively shorter.
When considering which roof will last the longest, it's essential to think about the long-term costs as well. A cheaper roofing material may end up costing more in the long run if it requires frequent repairs or needs to be replaced sooner.
In the end, the roofing material that lasts the longest depends on a combination of factors such as the type of material, installation quality, regular maintenance, and local weather conditions. Whether it's slate, tile, metal, wood, or asphalt, each material has its strengths and weaknesses. Hence, it's crucial to consider your specific needs, preferences, and budget when deciding on the best roofing material for your property.
Remember that a quality roof is an investment that can enhance the value and appeal of your property while providing reliable protection for many years. So, it's always worth taking the time to research, consult with professionals, and choose the best roofing option for your situation.